Elliott Krivenko, a Research Specialist with the Downtown Seattle Association sent me this great interactive that he made showing detailed information about all the residential projects in downtown Seattle from 2005 through the present.
Click on the image to jump to their website for the interactive (which won't fit on the page here).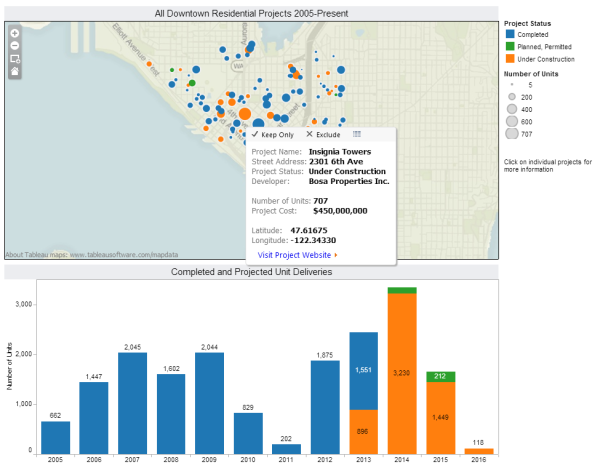 One interesting bit of information I learned from his chart that I didn't know before: At 707 units, the under-construction ultra-luxury Insignia condos are the biggest project built in Seattle in the last 8 years.