Let's take a look at the breakdown of what sectors are adding jobs locally and what sectors are losing jobs. This was scheduled for last week but the NWMLS data came out a bit earlier than I had expected.
First up, year-over-year job growth, broken down into a few relevant sectors over the past four years.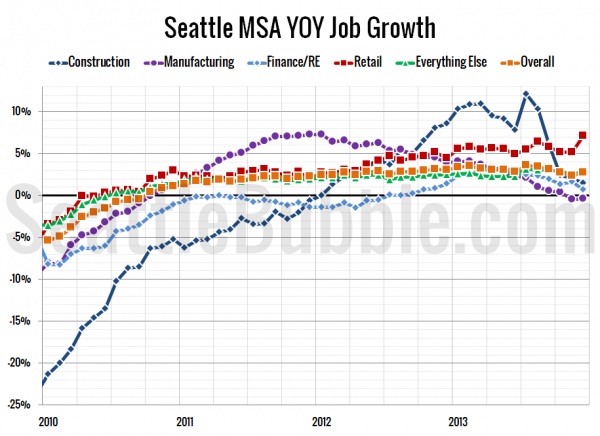 Now here's a zoomed in view so you can see what's going on lately: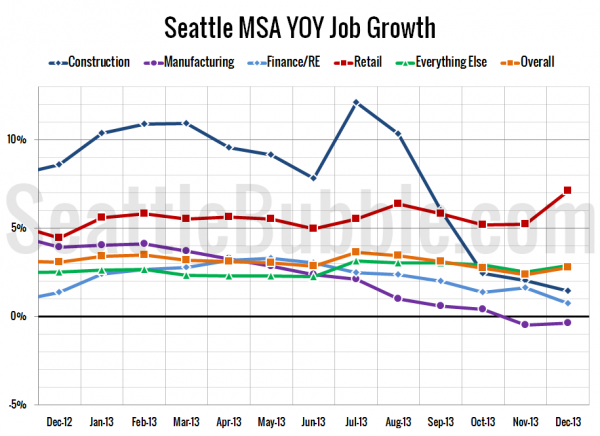 With 7.1% year-over-year growth, the retail sector was once again the fastest-growing sector in December. Overall year-over-year growth gained between November and December as well, but at 2.8% was still lower than the 2013 peak of 3.6% set in July. Manufacturing continued to slip slightly, coming in at -0.4% in December.
It is also interesting to note that construction has been seeing increasingly smaller year-over-year gains for five months in a row now, falling from a peak of 12.3% growth in July to just 1.5% growth in December.
---