After swirling rumors and speculation last week, it is now official: Zillow and Trulia announced this morning that they will merge.
Trulia shareholders will get 0.444 shares of Zillow stock (Z) for every share of Trulia stock (TRLA), making the deal worth $3.5 billion at today's prices.
I've never been much of a fan of either company, since they aren't really "disrupting" or improving the real estate industry so much as they are just leeching off of it. Their persistently lousy data makes either site a terrible place to try to find a home that is actually for sale, and their business model is basically to be a middle man.
Both of these companies make most of their money by selling advertising and collecting referral fees from real estate agents and mortgage providers. That is, if you can really consider consistent net losses to be "making money" at all: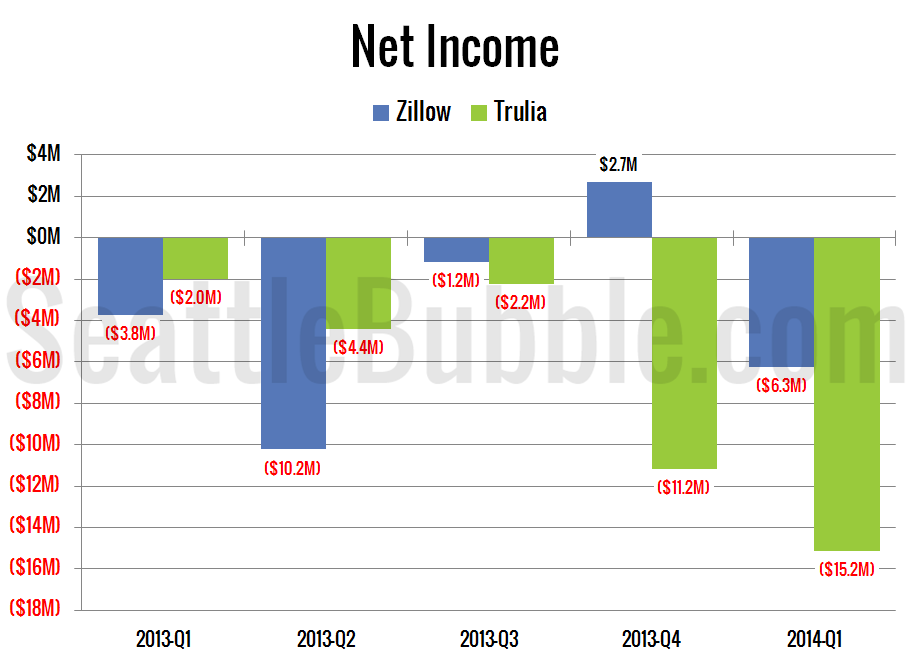 So all in all, it seems like a great match. High fives all around!