Once in a while a really fancy, expensive home will hit the market, and instead of the usual location the listing will be marked as "Undisclosed Address."
This morning Curbed Seattle blogged about one such home: West Bellevue Modern With Personal Car Showroom Asks $4M
Here's the full listing on Redfin.
Whenever I see "Undisclosed Address" on a listing, I can't help but take it as a personal challenge to find the address of the home. Often all it takes is the photos, zip code, and a little time on Google Maps satellite view to spot the home's location.
After a bit of satellite-hunting, I found the address of our car-loving seller: [redacted]
[UPDATE]
The listing agent contacted me and politely asked that I remove the address.
The address was intentionally left out for security reasons. I hope you can understand our concerns and we request that you please remove the address from the blog post as soon as possible.

Thank you for your urgent attention

https://seattlebubble.com/blog/2014/08/22/listings-detective-4m-bellevue-home-w-16-car-garage/

Moya M. Skillman
Broker | Premier Executive Director
Although everything I posted is easily-accessible public record that I'm well within my rights to post, since she asked nicely I decided to take down the references in this post to the home's specific address.
[END OF UPDATE]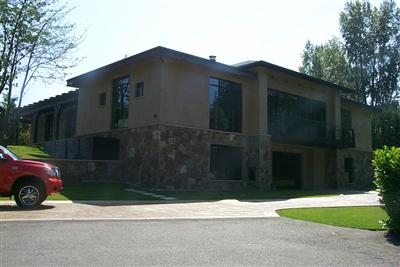 The photo at right is from the King County Assessor, which lists the owners of this car heaven as Rodney and Janice Olson.
A bit of sleuthing through public info and news about Rodney Olson pegs him as a local hotel magnate. He was President and CEO of WestCoast Hotels (now called Red Lion Hotels) in the '90s, and according to this 2002 SEC filing, also a major shareholder when the chain was acquired in 1999.
Here's some more background on Mr. Olson, from that filing:
Prior to the acquisition of WestCoast Hotels, Inc. by the Company, Mr. Olson was the President, Chief Executive Officer and a shareholder of WestCoast Hotels, Inc. The Company purchased WestCoast Hotels Inc. from its shareholders, including Mr. Olson, effective December 31, 1999. Mr. Olson has served as a director of the Company since May 2000. He is Chairman of the Board of Directors of Paramount Hotels, LLC in Seattle, Washington. Mr. Olson began his hotel career in 1969 with Vance Hotels, which was later renamed WestCoast. He held executive positions in both sales and operations for Dunfey Hotels and Red Lion Hotels prior to re-joining the Vance Hotels in 1977. With Vance Hotels, he held positions of hotel General Manager, Vice President of Management Services, Vice President of Purchasing, Vice President of Development and Vice President of Operations before becoming President in 1986. Mr. Olson has served on the Boards of the Washington State Lodging Association, Restaurant Association of Washington State and the Seattle Hotel Association.
…and he's also quite the car aficionado, as well.
According to the King County Assessor, Mr. Olson purchased the lot through an LLC in 2005 for $779,144 and built the current custom, car-centric home three years later in 2008.
Just about the only thing that we can't find through a little Internet sleuthing is why the 63-year-old hotel magnate would want to sell just six years after custom-building this impressive automobile palace.