Let's take a look a the latest data on pending sales volume versus closed sales volume.
For this series I roll the pending sales and closed sales data up by quarter, with pending sales offset by one month. In other words, the fourth quarter numbers below represent pending sales from September, October, and November and closed sales from October, November, and December.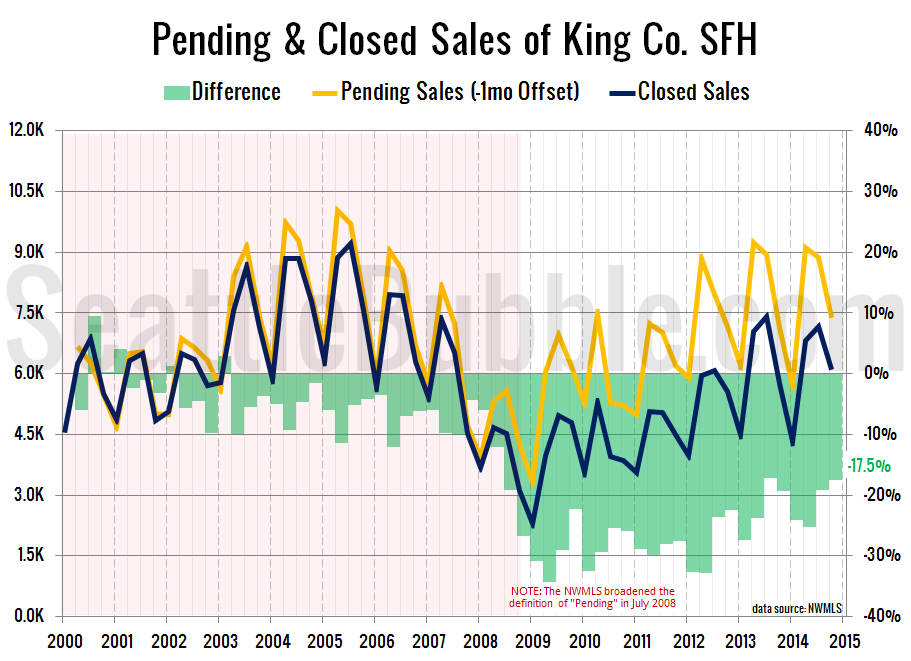 As of the fourth quarter, just over one in six pending sales (17.5 percent) failed to ever show up in the closed sales numbers.
This number is continuing to move closer to zero, hitting its lowest level since early 2008. The only quarter that has seen pending and closed numbers closer together was Q3 of 2013, when the difference hit 17.2 percent.
As hot as the market is right now, it's surprising to still see one in six pending sales fail to close in King County. My current theory is that it's the result of buyers who jump in quickly to win a bidding war but then back out during the inspection or financing period.