It's time once again for the monthly reporting roundup, where you can read my wry commentary about the news instead of subjecting yourself to boring rehashes of the NWMLS press release (or in addition to, if that's what floats your boat).
To kick things off, here's an excerpt from the NWMLS press release:
Spring market "not waiting for tulips" but limited inventory frustrates homebuyers

Home sales this super bowl season outpaced a year ago as sidelined buyers emerged to compete for limited inventory, according to brokers who commented on January activity.

New figures from Northwest Multiple Listing Service show year-over-year increases in pending sales, closed sales, and prices, while inventory fell by double digits.

"The current inventory of homes available for sale has never been lower in my 22 years as a real estate broker," lamented MLS director George Moorhead, designated broker and owner at Bentley Properties.
…
Moorhead believes inventory shortages are due in part to hesitant sellers. "Sellers who would like to enter the market are holding off for two main reasons," he suggested, adding, "Either they cannot find the next home to move up/down to, or they purchased between 2005 and 2007 and may still be underwater." Sellers who were foreclosed or completed a short sale during the Great Recession are becoming eligible to purchase a home again, Moorhead noted. "This will bring an altogether new segment of buyers who are more savvy and cautious" so they won't repeat past mistakes.

Moorhead also credits new loan programs, revised loan programs, and a general easing of guidelines for buyers with making home buying more attainable. "The only holdback is inventory or credit scores," he suggested.

Northwest MLS director Frank Wilson echoed that notion. "It's almost the perfect storm: low interest rates, low inventory, pent up demand, and a pipeline of sidelines buyers who could not buy because of a past short sale or foreclosure." Their two year to three year waiting period is up and they are looking again, he reported.

Wilson, branch managing broker at John L. Scott in Poulsbo, said the spring market is not waiting for the tulips this year – "spring has already sprung. We are seeing an increase in traffic at our open houses with more buyers out looking at our limited inventory."
When we're talking about the housing market, it is definitely a good idea to bring up tulips, but not for the reason Mr. Wilson seems to think.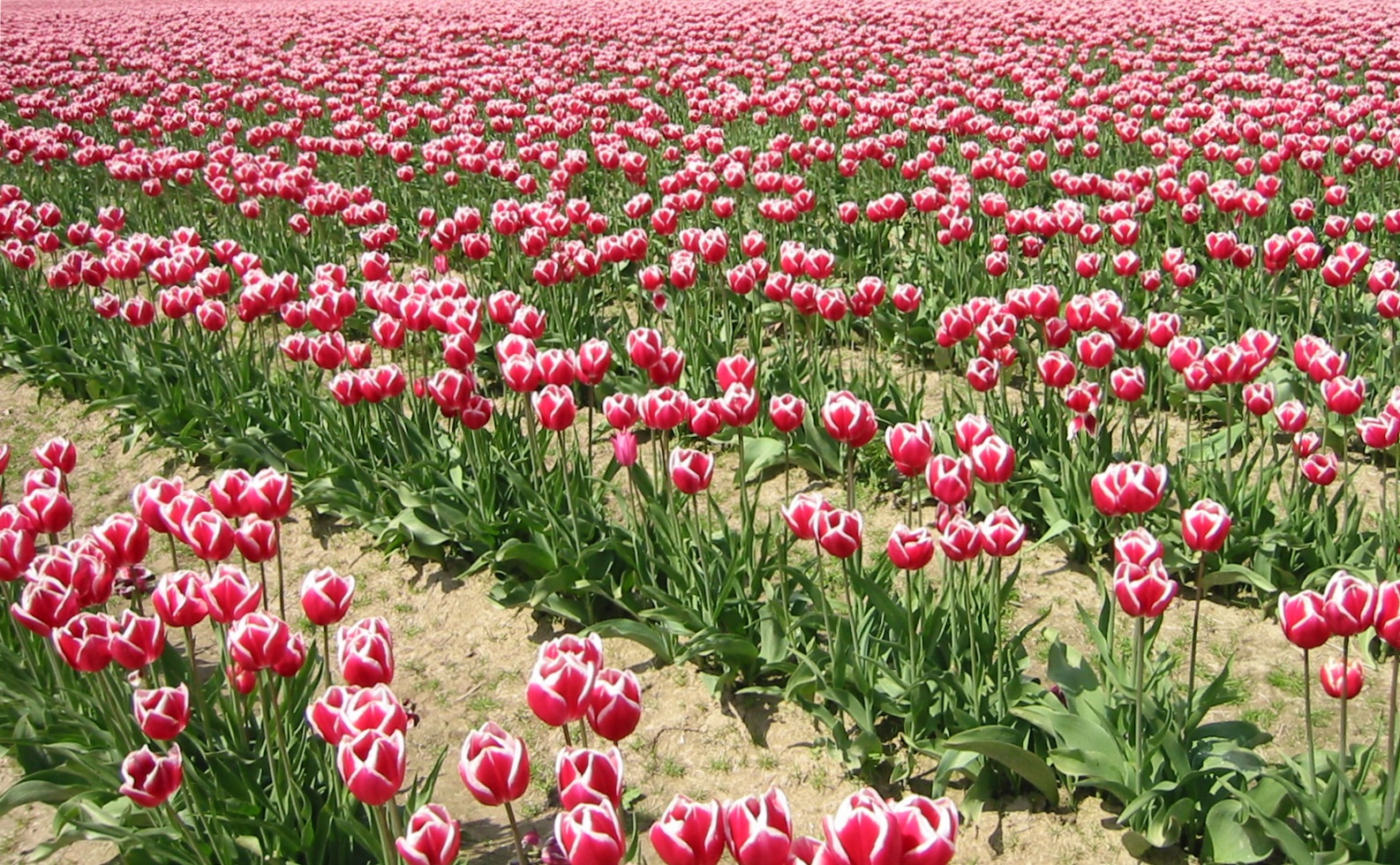 Read on for my take on this month's local news reports.
Seattle Times
Sanjay Bhatt: Tight house supply pushes prices up in King County
Last month's median price of single-family homes sold in King County was $441,500, nearly 8 percent higher than in January a year ago.
…
Inventory remained tight, the MLS said, with a two-month supply; a supply of four to six months is considered a balanced market.

Brokers say the shortage is worse than the numbers show because a significant chunk of the two-month supply isn't in salable condition.

"We're a fast-growing area with not enough houses and condominiums on the market," said Alon Bassok, a researcher at the University of Washington's Runstad Center for Real Estate Studies. "We can expect to see housing prices go up."
That comment about "a significant chunk" of homes on the market not being in "salable condition" is super worthless. How much exactly is a "significant chunk"? Is the number or percentage of current inventory that isn't in "salable condition" larger than it is in a typical market? Much like "open house traffic," this is one of those claims that home salepeople like to throw out there to make the market sound hotter than it is, without having to provide any hard data to back it up.
Seattle P-I
Aubrey Cohen: Supply of houses for sale in Seattle remains tight
Prospective home buyers continue to have little selection in and around Seattle, the Northwest Multiple Listing Service reported Thursday.
…
"We just really are a fast growing city without enough inventory on the market," said Alon Bassok, a research scientist at the Runstad Center for Real Estate Research at the University of Washington. "Limited inventory, in this case, means to me that we're going to see prices go up even further."

In addition to the lack of homes currently for sale, the rental market is also tight and construction of new homes isn't keeping pace with demand, Bassok said. "So there's pressure on all sides."
…
In a listing service news release, George Moorhead, designated broker and owner at Bentley Properties, said: "The current inventory of homes available for sale has never been lower in my 22 years as a real estate broker."

Prospective sellers are holding off because they can't find another home or because they still owe more than their homes are worth, Moorhead said. Meanwhile, he added, new buyers are hitting the market, thanks to a new federal program for people with low down payments, an easing of lending guidelines and the expiration of waiting periods during which people whose homes were foreclosed on or who went through a short sale during the recession were not eligible for another mortgage.

Bassok agreed these factors are at play, but said they are secondary compared with the general influx into Seattle and lagging construction of new homes. He said people able to buy again after a foreclosure or short sale aren't able to compete with new arrivals. As for homes still being worth less than the mortgage balance, he added, that could be the case in some outlying areas, but not in the core of Seattle, between Sodo to the south and 85th Street to the north.
Hah! Gotta love a little academic smackdown. Calling out home salespeople on their nonsense.
Tacoma News Tribune / The Olympian
C.R. Roberts: Home prices up, inventory down in Pierce and Thurston counties
Home prices are up; the inventory of available properties is down; and now is the time to buy, if you're looking to buy.

That was the message Wednesday as the Northwest Multiple Listing Service released the latest data concerning home and condominium sales activity and prices.

"The numbers are as good as we could hope for," said Dick Beeson, a member of the service's board of directors and the principal managing broker at Tacoma's Re/Max Professionals.

His advice for people considering buying a home?

"You're going to have to make decisions more quickly," Beeson said. "You're going to have to step up to the plate and do your homework. You won't have the luxury of picking and choosing that you had last year."
JUMP IN NOW! DON'T THINK! JUST DO IT NOW!
Puget Sound Business Journal
Ben Miller: Where are the Seattle-area homes for sale? Inventory shrinks
There are a lot fewer Seattle-area homes for sale right now than there were a year ago.
…
In King County, there are only about two months of home supply for sale; real-estate brokers say a healthy balance between supply and demand is a four- to six-month supply.
…
Brokers lamented the tight inventory situation.
The PSBJ article this month was very light. I've quoted almost half of it above.
(Sanjay Bhatt, Seattle Times, 02.05.2015)
(Aubrey Cohen, Seattle P-I, 02.05.2015)
(C.R. Roberts, Tacoma News Tribune, 02.05.2015)
(C.R. Roberts, The Olympian, 02.05.2015)
(Ben Miller, Puget Sound Business Journal, 02.06.2015)