People occasionally ask why I am not a fan of Zillow. Here's a good example, that just so happens to be Zillow CEO Spencer Rascoff's own home.
Here's how the home appears on Redfin, with up-to-date data from the MLS:
---
And here's how it appears on Zillow, notorious for their poor data quality: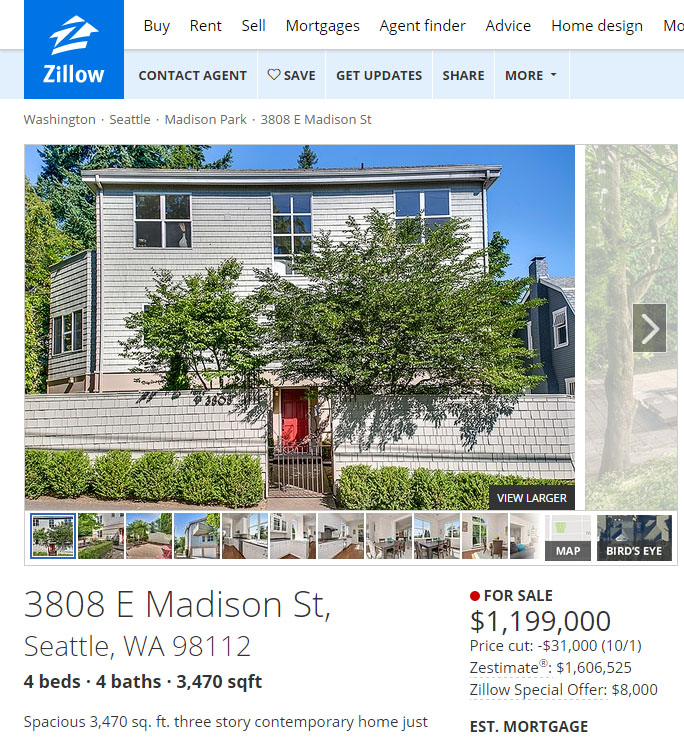 ---
Actual price: $1,138,900
Price on Zillow: $1,199,000
The price was dropped $60k eight days ago (November 4), but Zillow still has not been updated to reflect the correct pricing.
Here's the listing history on Redfin: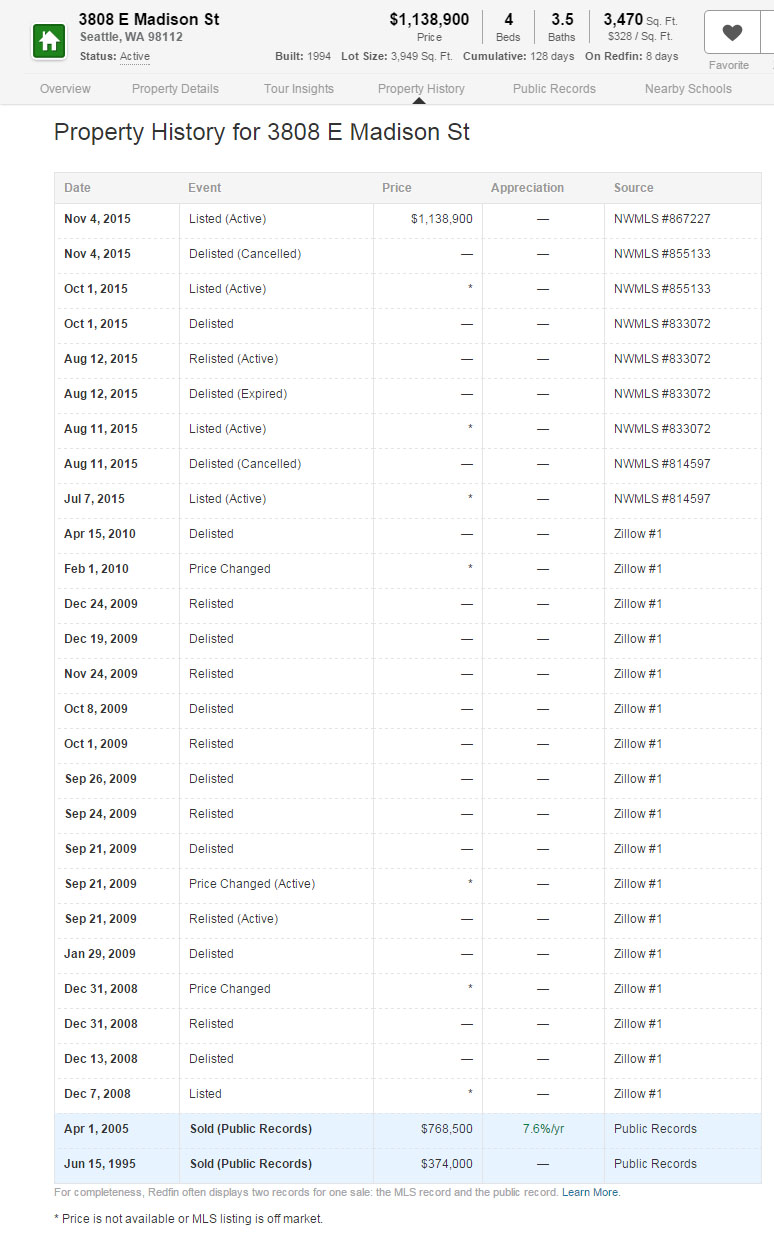 ---
And here's the listing history on Zillow: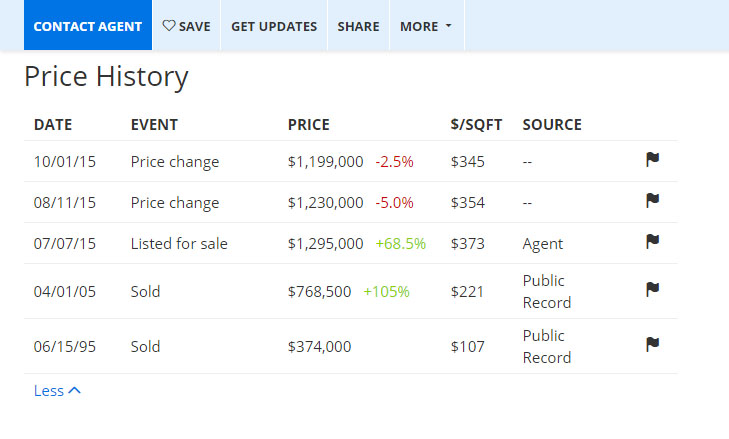 ---
It's interesting that while Zillow usually shows the complete history for every listing, the 2008-2009 attempt to sell this home on Zillow has mysteriously disappeared from Zillow's history. Also, why is the listing agent constantly delisting the home and relisting it with a new MLS number every time the price is dropped? The only reason you would do that is if you were attempting to game the "new listings" alerts that some agents and consumers receive.
Lastly, this home is also a great example of how inaccurate Zillow's "Zestimates" can be.

The home is currently priced 29 percent below its "Zestimate" of $1,606,525, and 21 percent below the low end of the "Zestimate range," and yet it has been sitting on the market unsold for four months in one of the hottest real estate markets Seattle has ever seen.
If the value of Spencer Rascoff's home was really anywhere near its $1.6 million Zillow Zestimate, there is no doubt that it would have been snatched up almost immediately at its July price of just under $1.3 million.
Zillow is missing a large portion of the listings, they take a long time to receive listing updates like price changes and pending sales, and their price estimates are basically worthless. They are good at one thing: selling ads to real estate agents.
I am not a fan of Zillow because they do a disservice to home buyers. If you want to miss out on listings and get incorrect information in this fast-paced, highly-competitive market, by all means, use Zillow. But if you want to see all the homes with accurate prices and listing statuses, instead please use Redfin, Estately, Windermere, John L. Scott, or any of the other MLS-powered home search sites.
[P.S. – I fully expect this to be manually corrected by Zillow staff or Spencer Rascoff's listing agent now that I have published this post, just like they did when I pointed out their inaccurate data on my home. That obviously doesn't change the systemic data quality problems that Zillow has been plagued with for years.]
[Update: About half an hour after I published this post, the listing was manually updated on Zillow, as I predicted.]