Get access to the full spreadsheets used to make the charts in this and other posts by becoming a member of Seattle Bubble.
Good news for renters (and maybe hopeful home buyers, as well): 2017 should see the beginning of relief for the Seattle area's crazy rental housing market. The infamous $750-a-month 130-square-foot 'prison cell' apartment just might have marked the market peak. According to the Seattle Times, Seattle's record apartment boom is ready to explode.
And not a moment too soon. The last few years have seen some serious imbalance in housing supply and demand in the Seattle area: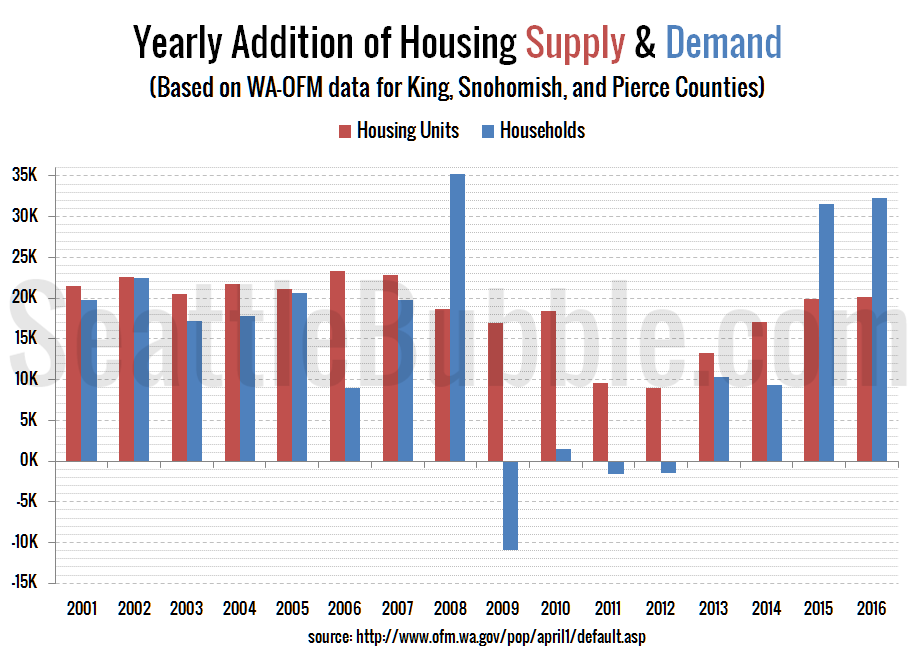 Here's the same data, but with the imbalance between supply and demand shown more directly: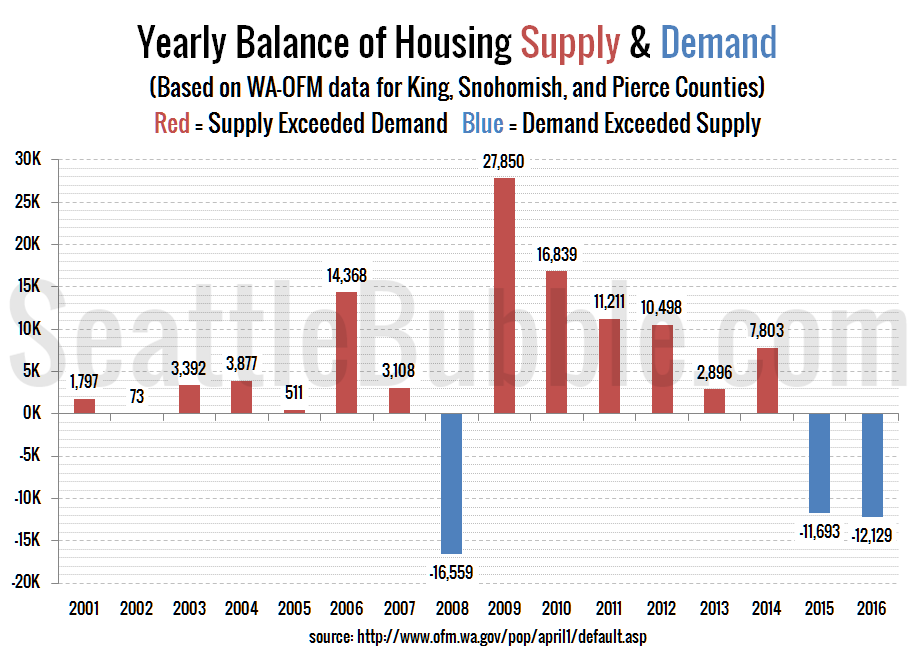 In 2015 and 2016, the Seattle area added 23,800 more new households than housing units. That's nearly twice as large as the next-largest deficit we've seen since 2000.
Meanwhile, after bottoming out in 2013 and 2014, occupancy rates are rapidly climbing in all three counties: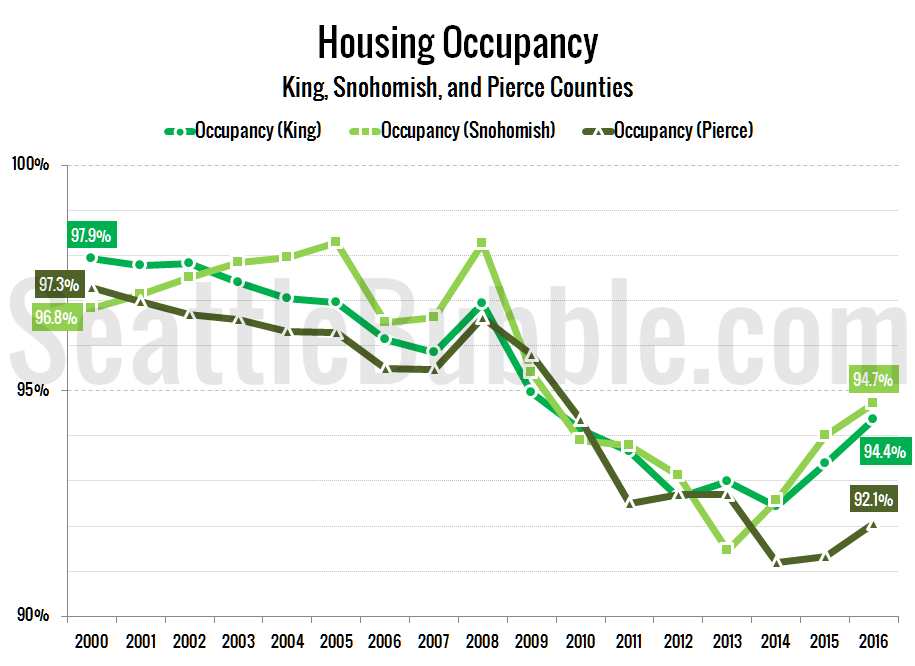 According to the Seattle Times, nearly 10,000 new apartments are expected to come on the market in the city of Seattle alone this year, followed by another 12,500 in 2018. If we see a similar trend across the whole Seattle metro area, we can expect to see a lot more balance in the rental market soon. When you combine that with an increase in mortgage interest rates, it's entirely possible that we will also see the local real estate market start to soften in 2017.
Hit the jump for additional individual charts of housing supply and demand for King, Snohomish, and Pierce counties.