Before the month is over, let's check in in on the latest data from the Consumer Confidence Index.
Here's the Consumer Confidence data as of September: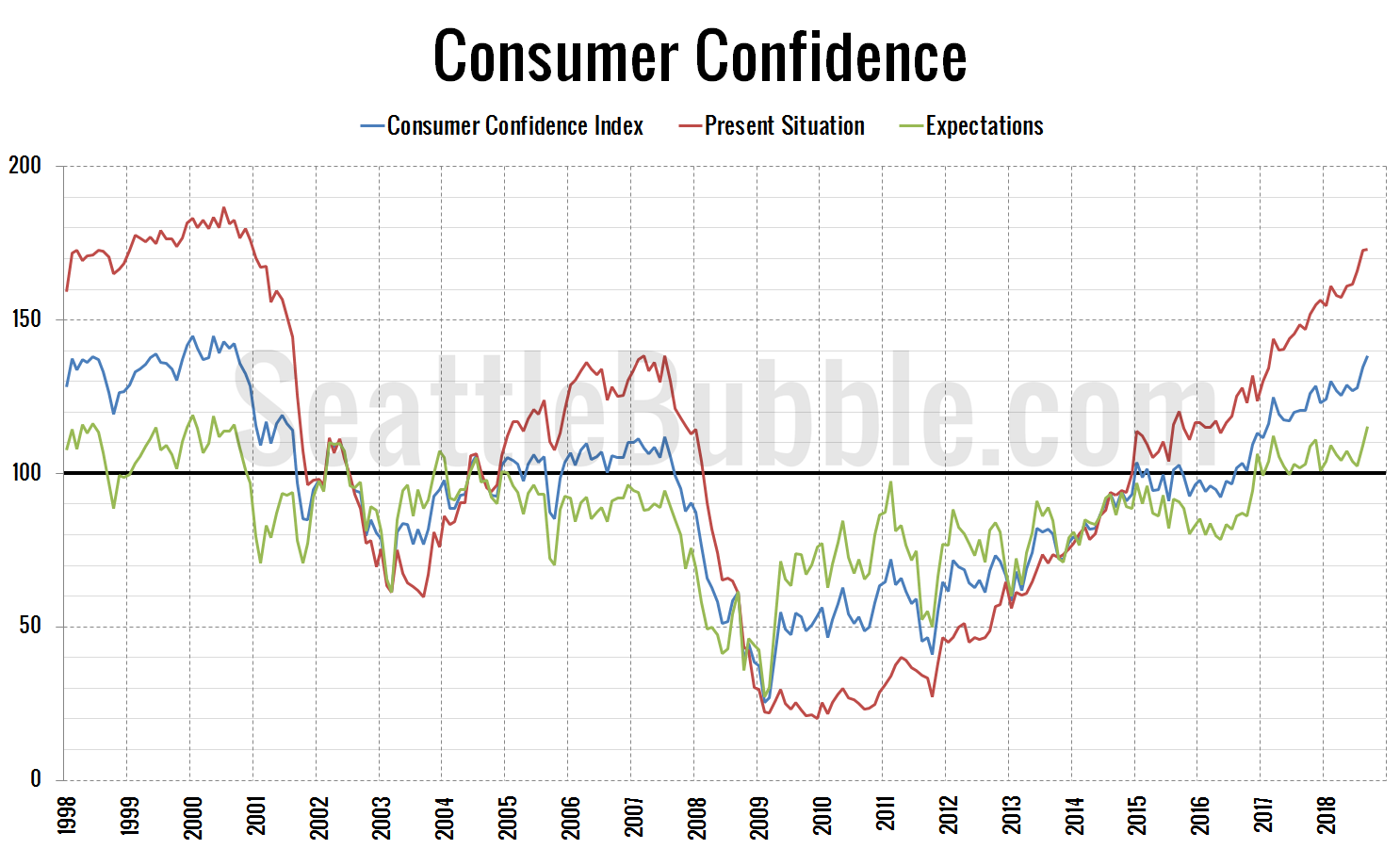 The overall Consumer Confidence Index currently sits at 138.4, up three percent in a month and up fifteen percent from a year ago.
At 173.1, the Present Situation Index increased less than one percent between August and September, and is up eighteen percent from a year earlier. The Present Situation Index is currently up 757 percent from its December 2009 low point, and is now 25 percent higher than the pre-bust peak in July 2007.
The Expectations Index also rose in September, up five percent from August, and is up from a year earlier by twelve percent.
All three parts of the index are approaching the highs that they hit in 2000. It's interesting to me that despite the apparent widespread confidence in both the present situation index and the expectations index we're seeing a non-trivial drop-off in home sales this year, leading to a steady climb of inventory.
If everyone is so confident about the economy, why would home sales be falling off? Again, I'm brought back to near-record-low affordability levels. It doesn't matter how confident people are if they simply can't afford to buy a home in their market.
Click below for the interactive Consumer Confidence chart in Tableau.
You can use the sliders under the interactive chart below to zoom in on the data for a specific period.