As part of our data catch-up extravaganza, let's check in in on the latest data from the Consumer Confidence Index.
Here's the Consumer Confidence data as of June: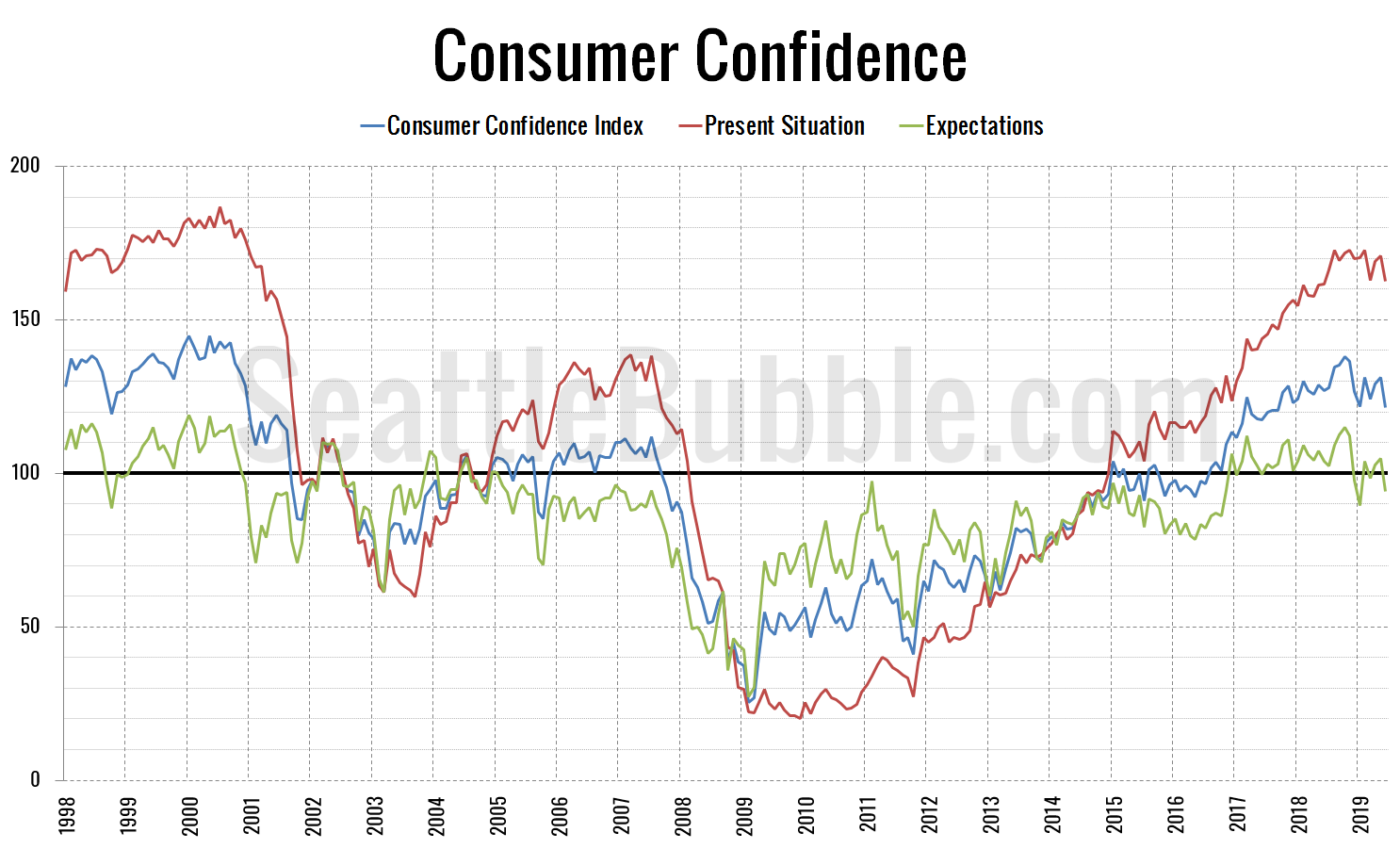 The overall Consumer Confidence Index currently sits at 121.5, down 7.5 percent in a month and down 4.4 percent from a year ago.
At 162.6, the Present Situation Index also fell between May and June, down 4.7 percent, but is up 0.6 percent from a year earlier. The Present Situation Index is currently up 705 percent from its December 2009 low point, and is still 18 percent higher than the pre-bust peak in July 2007.
The Expectations Index also fell in June, down 10.4 percent from May, and dropped from a year earlier by 9.5 percent.
All three parts of the index have declined quite a bit from their late-2018 high points. They didn't quite reach the same level of high as the high water mark set back in 2000.
Click below for the interactive Consumer Confidence chart in Tableau.
You can use the sliders under the interactive chart below to zoom in on the data for a specific period.